Two people contracted the flu from pigs at the Mid-State Fair
August 10, 2018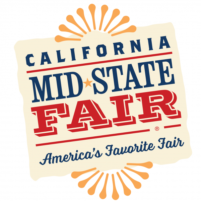 The San Luis Obispo County Public Health Department announced Thursday tests have confirmed that two people caught influenza viruses from contact with pigs at the California Mid-State Fair. [Cal Coast Times]
Both patients had extended contact with pigs at the Mid-State Fair, where there was a pig infected with H1N2, also known as Influenza A, according to the county health department. The two individuals suffered brief illnesses and recovered.
Influenza viruses that spread among pigs are occasionally transmitted to people who have close contact with pigs. Human can catch the flu by breathing infected droplets in the air after a pig with the virus coughs or sneezes. People may also touch their faces after touching a surface where a pig has sneezed.
Generally, when the virus is transmitted from a pig to a person, it does not spread widely to other individuals. The virus cannot be spread through people eating pork.
Serious illness as a result of influenza transmitted from pigs to humans is possible but not common.
Cases of H1N2 infections in humans that originated in pigs have occurred each summer in the United States in recent years. Most cases have stemmed from exposure to pigs at agricultural events.
Health officials say no new cases stemming from contact with pigs at the fair are expected, though some could occur. The public health department has conducted additional influenza tests as part of the investigation, and the results have been negative.
The situation stemming from the Mid-State Fair poses very low risk to the public, according to the county health department. The California Department of Public Health and the federal Centers for Disease Control and Prevention assisted county officials in confirming the two H1N2 cases.