Man flashes student outside Paso Robles school
September 27, 2018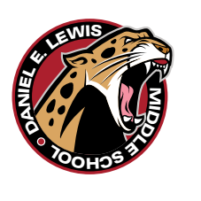 Police are searching for a man who exposed himself to a girl who was on her way home from a Paso Robles middle school Tuesday afternoon. [Cal Coast Times]
At about 4 p.m., as the girl was walking along Creston Road directly in front of the Daniel Lewis Middle School campus, a man driving a small two-door blue sedan stopped and asked the student for directions. When the girl began to answer the man's questions, he exposed himself to her, according to the Paso Robles Police Department.
The man immediately drove off and police have yet to identify him. The girl described the suspect as a white man in his 30s with slicked-back brown hair and a stubbly beard.
Police say the man was last seen driving east on Creston Road.
The Paso Robles Police Department says it is working with its new school resource officer and school district officials to keep students safe. Likewise, the police department will provide an increased presence before and after school.
Paso Robles police are also reminding the public, "If you see something, say something" and encouraging parents to speak with their children about personal safety and awareness.
Investigators are asking anyone who has further information about the indecent exposure incident is asked to call the police department at (805) 237-6464.