Oil tanker overturns on Nipomo Mesa, prompts evacuations
September 8, 2018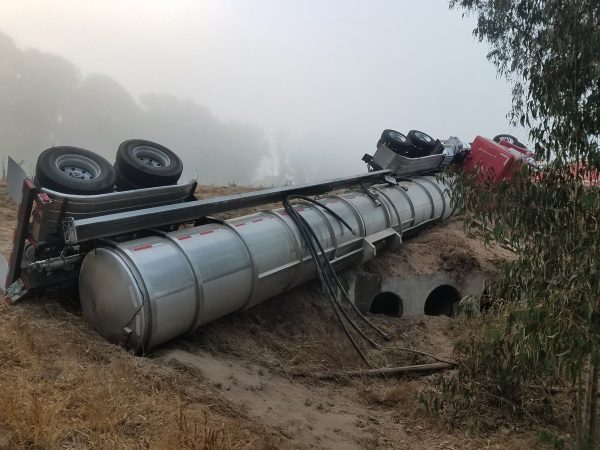 An oil tanker crashed on Willow Road near Highway 1 Saturday morning and then overturned, landing on its side off of the roadway. [Cal Coast Times]
The accident resulted in authorities evacuating some residents from homes on the Nipomo Mesa. Likewise, authorities closed Highway 1 between Sheriden Road and Arriba Place and closed Willow Road between Highway 1 and Guadalupe road, according to Cal Fire.
A Hazmat team has come out to the scene. It is unclear how much, if any, oil spilled.
There have been no reports of any injuries. It is unclear what caused the accident.