AG finds no laws broken in 'racist' incidents at Cal Poly
October 3, 2018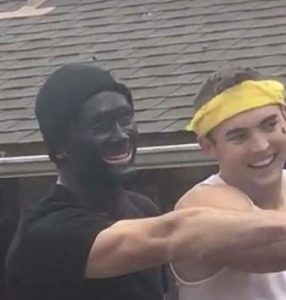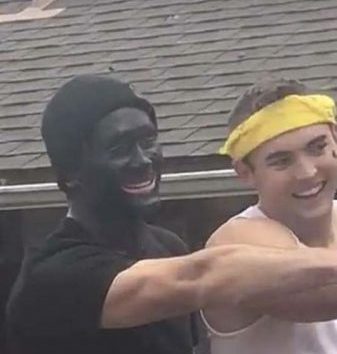 An investigation conducted by the California Attorney General's Office found Cal Poly students involved in allegedly racist incidents earlier this year broke no laws, and their speech was protected by the First Amendment, university President Jeffrey Armstrong announced in a letter to the community. [Cal Coast Times]
This spring, following multiple alleged racist incidents, including a much-publicized fraternity blackface photo, Cal Poly asked the California Attorney General's Office to investigate recent cases of racism on campus. Other allegedly racist incidents that occurred during the spring included fraternity members dressing as gangsters and Hispanics and vandalism outside a liberal professor's office that included the word "nigger," as well as statements about race, intelligence and homicide rates. Additionally, Armstrong said an individual posted an image in a private social media group that appeared to ridicule the blackface incident by sharing it.
In a letter to the Cal Poly community, Armstrong said the university has received a report detailing the finding of the Attorney General's Office investigation. The report is confidential, but Armstrong can share key findings, he said.
The AG's office determined the students involved in the incidents broke no state laws or CSU executive orders. Investigators noted the acts were profoundly offensive and insensitive, but constituted free speech protected by the First Amendment.
Likewise, the report confirmed that Cal Poly, as a state institution, is required to uphold First Amendment rights, Armstrong stated.
The investigation yielded more information, which the university will consider as part of its standard review process. The Dean of Students Office will review the new information and address any individual or organizational violations of the student code of conduct, according to Armstrong's letter.
"While we are obligated to obey the law, including the protection of free speech rights, I want to be very clear that we find reprehensible any and all acts aimed at denigrating and hurting any member of our campus community," Armstrong wrote in the letter. "Those actions simply run counter to everything we represent at Cal Poly. We may not be able to change the acts and attitudes of a few, but hear me when I say that those voices do not reflect our values and what we stand for as a university community. In response, we are working hard to improve our climate and provide a welcoming environment to all who would study, work, visit or live on our campus."