Fire scorches 25 acres south of SLO
November 5, 2018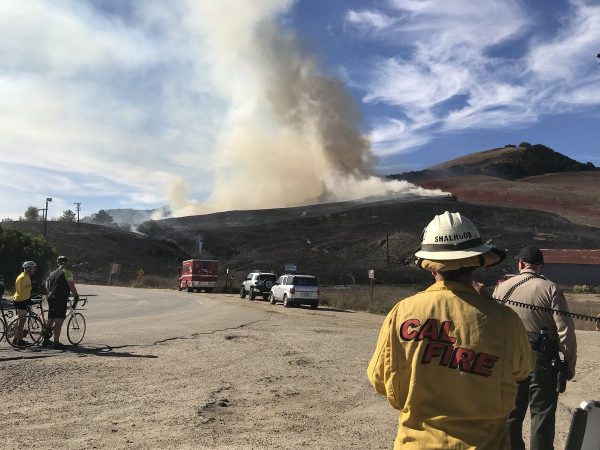 A fire broke out close to Highway 101 south of San Luis Obispo on Sunday and burned 25 acres. [Cal Coast Times]
At about 10 a.m., the fire started in vegetation at 6295 Ontario Road near Johnson Ranch, according to Cal Fire. The blaze threatened two structures but did not damage them.
Firefighters battled the blaze from the air and the ground. They contained the fire by Sunday night.
One fire engine remained on scene overnight to patrol the fire area. There were no reports of any injuries.
#RanchFire (update) incident commander has ordered additional engines. @SLO_City_Fire @sbsheriff @ChpSlo onscene. pic.twitter.com/hWfZ11HP0B

— CAL FIRE SLO (@CALFIRE_SLO) November 4, 2018