Man stabbed during brawl in downtown Paso Robles
November 16, 2018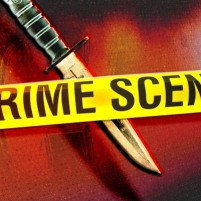 A fight that broke out between two men in downtown Paso Robles Thursday afternoon resulted in one man being stabbed and the other going to the hospital, as well. [Cal Coast Times]
At about 2 p.m., a 56-year-old man confronted a 25-year-old man in the 2800 block of Spring Street. The older man stabbed the younger man during the fight, according to the Paso Robles Police Department.
The stabbing victim suffered non-life threatening injuries and was taken to the hospital. The suspect suffered minor injuries during the fight and was also transported to the hospital in an ambulance.
Police learned of the fight after a citizen alerted a sheriff's deputy who was in the area. It is unclear whether officers have made an arrest.
Authorities have not disclosed the names of either of the men involved. An investigation into the incident is ongoing.