SLO County and employee union agree on terms of planned strike
November 28, 2018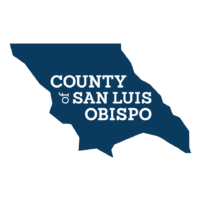 If San Luis Obispo County's primary employees union makes good on its threat to strike, the work stoppage will have to occur between Dec. 11 and Dec. 14, and 160 essential employees will have to sit it out in order to protect public health and safety. [Cal Coast Times]
SLO County officials and the San Luis Obispo County Employees' Association (SLOCEA) reached an agreement on those terms. according to a news release issued by the county. Officials now say the planned strike will not jeopardize residents' health and safety.
On Nov. 16, SLOCEA notified the county it planned to strike as soon as Dec. 4, unless the county met its demands. SLOCEA represents approximately 1,775 of the county's 2,800 employees.
SLOCEA is demanding the county renegotiate terms for Fiscal Year 2018-2019 and provide union members with 2.5 percent salary increases. The county offered .5 percent raises effective July 2018, followed by 2 percent raises effective July 2019.
Last week, the county filed an unfair labor practice charge against SLOCEA with the California Public Employment Relations Board (PERB), requesting the state agency seek a court order to stop public health and safety workers from striking. The complaint also alleged SLOCEA gave inadequate notice of a pending strike.
County officials said they hoped the complaint and a subsequent PERB investigation would prompt SLOCEA to identify the dates of the planned strike and agree to exempt public safety positions from the work stoppage, which SLOCEA has now done. The county says it has withdrawn its request to PERB.
"We are disappointed that SLOCEA members voted to strike rather than accept the two-year increases we offered them this fall," County Administrative Officer Wade Horton said in a statement. "Though we disagree, employees who strike will be treated with dignity and respect."
Several years of budget surpluses allowed for salary increases, including a 12.5 percent wage increase for SLOCEA since 2014. But the situation has changed, and the county must be fiscally responsible, Horton said.