SLO County employees announce plans to strike
November 21, 2018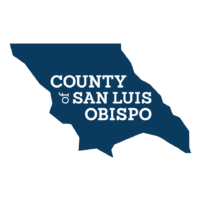 San Luis Obispo County employees are threatening to strike over not receiving pay raises to their liking, and they may do so as soon as December. [Cal Coast Times]
On Nov. 16, the San Luis Obispo County Employees' Association (SLOCEA) notified the county it plans to strike unless the county meets its demands. SLOCEA represents approximately 1,775 of the county's 2,800 employees.
SLOCEA is demanding the county renegotiate terms that were already imposed for Fiscal Year 2018-2019, county officials say. The threat of the strike comes after months of negotiations between the county and SLOCE representatives resulted in an impasse and after SLOCEA representatives tentatively reached a two-year deal that included pay increases, but union members rejected it.
"We're disappointed that SLOCEA members voted to strike rather than accept the two-year proposal the county offered earlier this year, and we look forward to getting back to the negotiation table with them early next year," County Administrative Officer Wade Horton said. "Our offer remains open to meet early and negotiate over FY 2019-2020 wages."
County officials say, if a strike does occur, essential public safety and health services will still be provided. Employees who perform services that, if halted, would cause a substantial or imminent risk to public health and safety are prohibited from participating in a strike, a county news release states.
"Should SLOCEA proceed with a strike, employees will be treated fairly as we look ahead to working together to restore labor peace," Horton said.