Woman injured in SLO accident with intoxicated man
November 9, 2018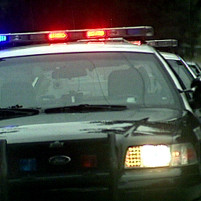 A man allegedly driving under the influence of drugs struck a pedestrian in San Luis Obispo Friday morning, knocking the woman unconscious. [Cal Coast Times]
Shortly before 7 a.m., the man's vehicle collided with a pedestrian at Monterey Street and Johnson Avenue. When first responders arrived at the scene, they found a 26-year-old woman lying unconscious and unresponsive in the intersection near a vehicle, a San Luis Obispo Police said.
First responders provided first aid and transported the woman to the hospital. Her current status is unclear.
Officers conducted a DUI investigation and determined the driver, Christopher Boyle, 53, of San Luis Obspo, was under the influence of drugs at the time of the collision. Boyle was also driving with a suspended license, according to police.
Police arrested Boyle for felony DUI and driving with a suspended license.
Investigators believe there were several witnesses to the collision who had to leave the scene prior to first responders arriving. Police are asking anyone who has information about the incident to call Officer McCornack at (805) 594-7757 or Crime Stoppers at (805) 549-STOP.