Arroyo Grande police capture alleged car burglar
January 20, 2023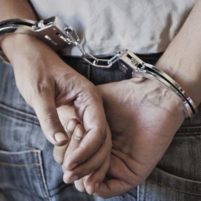 By KAREN VELIE
Arroyo Grande police arrested a 28-year-old man on Wednesday for allegedly burglarizing multiple vehicles in the area from Dec. 2 through Jan. 18.
On the morning of Jan. 18, officers served an arrest and search warrant at a residence in the 700 block of Dodson Way in Arroyo Grande. During their search, officers found stolen property, narcotics and drug paraphernalia.
Officers arrested the suspect and booked him in San Luis Obispo County Jail on charges of possession of stolen property, burglary and vandalism.
The Arroyo Grande Police Department is asking  residents to contact property and evidence at (805) 473-5117 if they suspect their property was stolen.