Firefighters battle house fire in Atascadero
January 20, 2023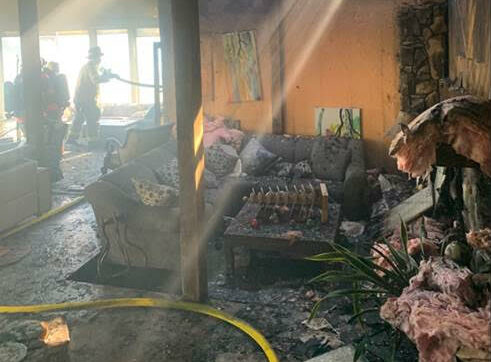 By KAREN VELIE
Firefighters battled a fire at a home in Atascadero on Friday morning, according to the Atascadero Fire Department.
Shortly before 10 a.m., a caller reported a fire at a home at 7570 Balboa Road. The single occupant of the residence was able to escape unharmed with her two dogs.
Firefighters were able to contain the blaze to the living room, where it started. However, the remainder of the home incurred significant smoke damage.
Investigators determined an electrical issue started the fire.