Emergency crews continue search for missing child, photos
January 11, 2023
By KAREN VELIE
The San Luis Obispo County Sheriff's Office resumed searching Wednesday for the missing 5-year-old boy who was swept away on Monday by raging floodwaters near San Miguel. Emergency workers searched for Kyle Dorn for most of the day.
In addition to San Luis Obispo County Sheriff's Office personnel, multiple crews assisted in the search including dive team members, search and rescue team members, and K9 units from Ventura and Santa Barbara counties.
Shortly after 4 p.m., over 100 National Guards arrived on the scene to help with the search.
On the morning of Jan. 9, the child's mother was driving through the San Marcos Creek bed outside of San Miguel with her son. Her vehicle became stuck in the creek bed and flood waters swept Kyle Doan away. Rescue teams have searched daily for the missing child.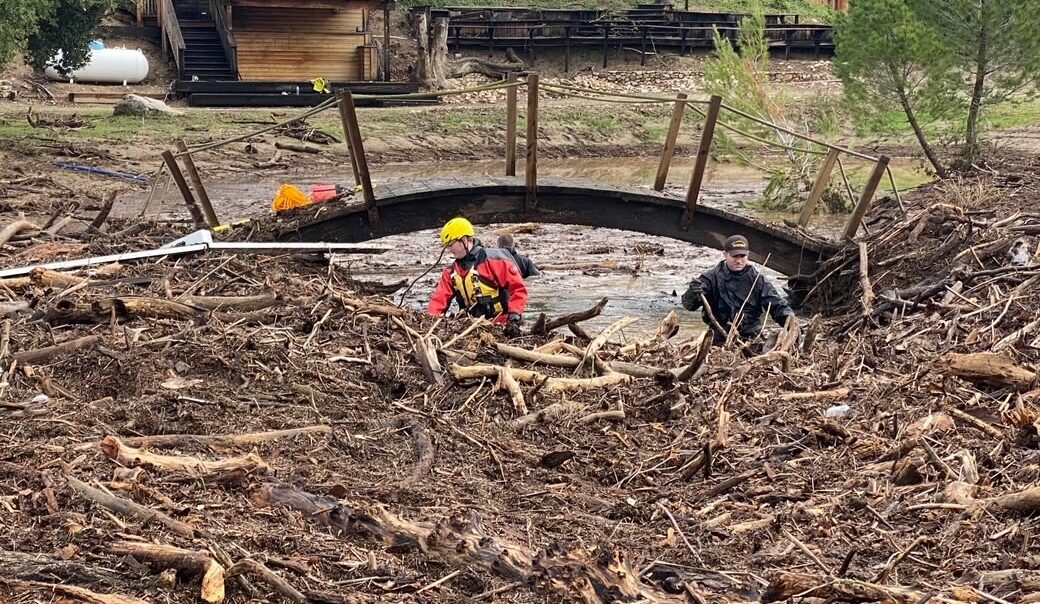 "We thank our mutual aid partners for helping us with the search while having to deal with rain related incidents in their own counties," the sheriff's office said in a press release. "Search efforts will continue the rest of the day and will continue tomorrow as well if warranted."