Police identify woman killed by train in Grover Beach
January 21, 2023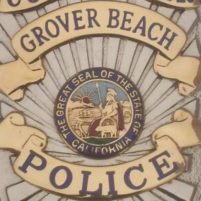 By KAREN VELIE
Grover Beach police identified the woman killed in a collision with an passenger train last month as 54-year-old Karen Ayn Anderson.
On the afternoon of Dec. 27, Anderson was walking on the tracks near the Monarch Butterfly Grove on Highway 1, according to police. A northbound Amtrak train collided with Anderson, who was pronounced deceased at the scene.
In interviews with witnesses, officers discovered Anderson failed to heed a warning from the train's horn prior to the collision.
This was the second deadly train crash in Grover Beach in less than a month. On Dec. 6, a passenger train struck and killed a man at the Grover Beach station.