Paso Robles orders some residents to evacuate
January 9, 2023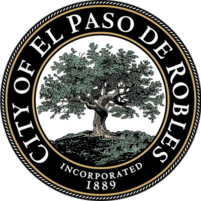 By KAREN VELIE
The city of Paso Robles has ordered residents living in the Paso Robles Street area to evacuate because of the possibility of flash flooding..
City officials have ordered all residences in the area along Paso Robles Street to evacuate immediately for their safety. This includes residents and businesses between 390 and 406 Paso Robles Street.
Because of an immediate threat to life and property, people should leave now.
"As you prepare to evacuate be sure to take any medications, pets, family valuables, etc with you," according to a press release. "Please drive carefully toward higher ground and follow the instructions of law enforcement personnel."
If you an evacuee, you can find shelter at the Ponderosa Pavilion, which is located at the Mid-State Fairgrounds at 2198 Riverside Avenue.