Fire damages residential building in Oceano
February 27, 2023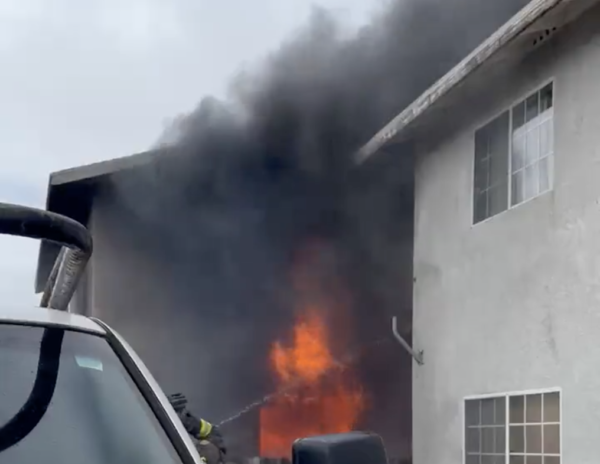 By JOSH FRIEDMAN
A fire damaged a multi-family residential structure in Oceano on Monday morning.
Shortly after 11 a.m., a caller reported a fire at 1570 22nd Street, according to Cal Fire. All residents managed to evacuate before firefighters arrived, according to the Five Cities Fire Authority. 
Five Cities firefighters and Cal Fire personnel arrived at the scene and continue to battle the blaze. The cause of the fire and amount of damage is not yet known.