Morro Bay man found dead in SLO creekbed after arrest
February 18, 2023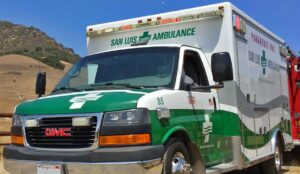 By JOSH FRIEDMAN
Authorities found a 37-year-old Morro Bay man dead in a San Luis Obispo creekbed on Wednesday, eight days after officers arrested him for public intoxication and an ambulance transported him to Sierra Vista Medical Center. [Tribune]
On Feb. 7, Michael Shepherd called the Morro Bay Police Department and reported three people whom he did not know were inside his house. Officers arrived at the home and could not find Shepherd, nor the other three individuals.
Police then called Shepherd and, shortly afterwards, found him walking in Morro Bay about a half mile away from his home. Shepherd appeared to be under the influence of alcohol or drugs, and he admitted to having consumed alcohol, police said.
Officers arrested Shepherd for public intoxication and transported him to SLO County Jail. Medical staff at the jail evaluated Shepherd and, due to symptoms that included sweating and shaking, requested that San Luis Ambulance transport him to Sierra Vista Regional Medical Center. 
The Morro Bay man agreed to go to the hospital, so officers released him from their custody and issued a citation for public intoxication.
Six days later, Shepherd's girlfriend reported him missing to Morro Bay police. The police department contacted the hospital, asking about the care he received and whether or not Sierra Vista staff admitted him. Hospital staff refused to provide any information, noting HIPAA restrictions. 
Two days later, authorities found Shepherd dead in a creekbed near the hospital.
Shepherd's cause of death remains under investigation.