Tree crashes into home in Santa Maria
February 26, 2023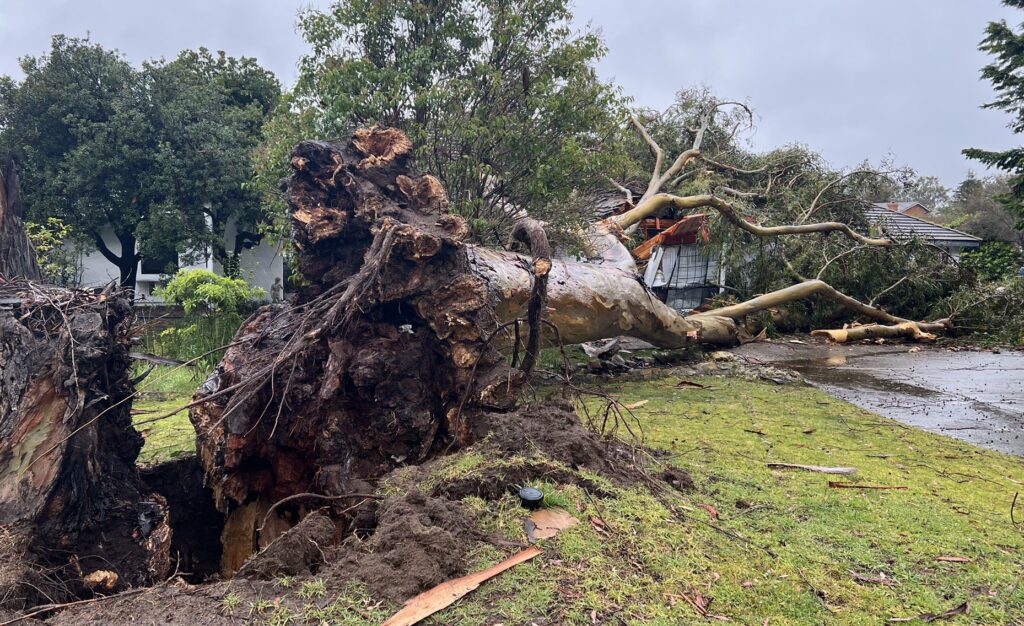 By KAREN VELIE
A large eucalyptus tree crashed into a home in Santa Maria during the storm on Friday, displacing a family.
Shortly before noon, a caller reported the 80 to 100 foot tree had landed on a single story home on the 200 block of Deer Run. While no one was injured, the home incurred major damage, according to the Santa Barbara County Fire Department.
The Red Cross was contacted to help the family. Inspectors are looking into the structural integrity of the home.