Woman runs over and kills catalytic converter thief
February 15, 2023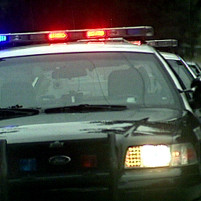 By KAREN VELIE
A woman accidentally drove over and killed a man attempting to steal a catalytic converter from her truck which was parked in a lot in Southern California.
While the woman was parked at a Target in Palmdale taking a nap, a car with four people pulled up next to her Ford Excursion. A man got out of the car and started to saw off the truck's catalytic converter.
The saw noises woke up the woman, who put her car in reverse, and drove over the alleged thief.
Noticing the bump, the woman got out of her truck and called law enforcement.
The suspect was pronounced deceased at a hospital. Police detained the three remaining suspects.