California bans salmon fishing for remainder of season
March 13, 2023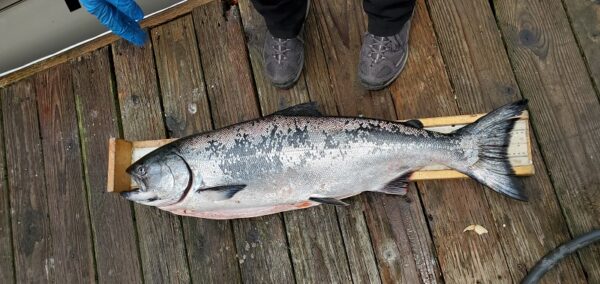 By JOSH FRIEDMAN
The California Department of Fish and Wildlife announced on Friday a ban on salmon fishing along the Golden State's coast for the remainder of the current season. 
Previously, officials scheduled sport fishery to open off California in most areas on April 1. But, state and federal officials have now ordered that salmon fisheries along the California coast remain closed though May 15, according to the Department of Fish and Wildlife. 
Officials issued the ban to protect the Sacramento River fall Chinook and the Klamath River fall Chinook. The Sacramento River fall Chinook returned to the Central Valley in 2022 at near-record low numbers, while the Klamath River fall Chinook had its second lowest abundance forecast since 1997, when officials began using the current forecasting system.
Additionally, 2022 marked the worst spawning season ever for the winter-run Chinook salmon. Researchers suspect that may have been the result of salmon feasting too heavily on anchovies, which in turn, caused a vitamin deficiency. Prior to recent storms, dams, drought, extreme heat, wildfires and other conditions had already pushed California's winter-run Chinook to the brink of extinction.