Central Coast officers shoot and kill suspect, video
March 19, 2023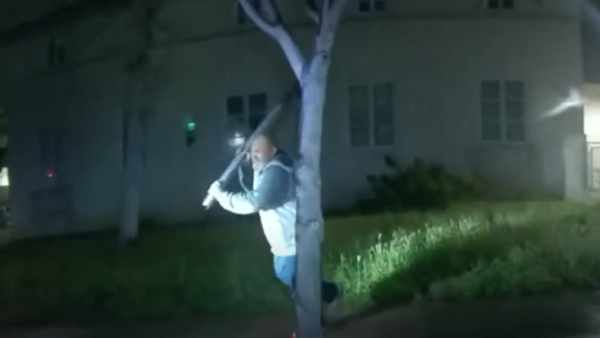 By KAREN VELIE
Oxnard police shot and killed a man who called officers "pigs" while charging at them with a steel pipe last week, according to a video the police department released on Friday.
On the morning of March 12, officers were conducting a DUI investigation when 60-year-old Adam Barcenas called officers "pigs" and yelled "I hate you." With a metal pole in his hands, Barcenas charged at the officers.
The officers order Barcenas to put down the pole.
Barcenas continued moving towards an officer and began raising the pole when the officers open fire. Officers shot Barcenas in the upper torso, thigh and hip. He died later at a hospital.
The three officers involved in the deadly shooting are on paid administrative leave while the police department and the Ventura County District Attorney's Office conduct an investigation.