Highway 1 remains closed at Ragged Point, evacuations planned
March 19, 2023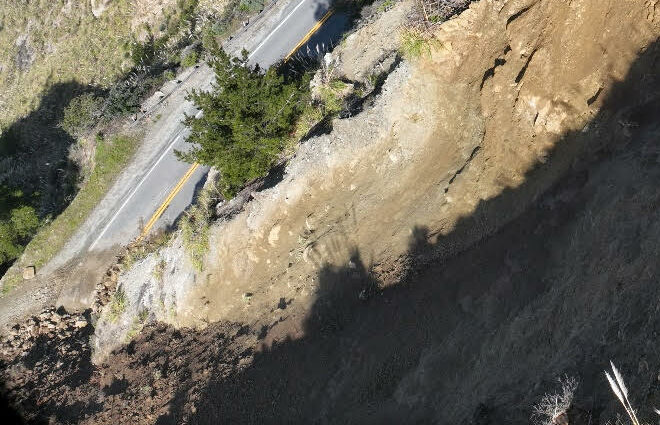 By KAREN VELIE
Highway 1 remains closed between Ragged Point in San Luis Obispo County and Deetjen's Inn in Monterey County because of slides and washouts, according to Caltrans.
Crews continue to work on a slide which has covered the highway in Monterey County, south of the Torre Canyon Bridge. It is anticipated that on the afternoon of March 18, a lane may be opened for residents and visitors currently trapped south of the closure to evacuate.
Caltrans plans to announce the timing of the evacuation opening on social media for Caltrans District 5.