Closure of Highway 41 in Atascadero extended
March 25, 2023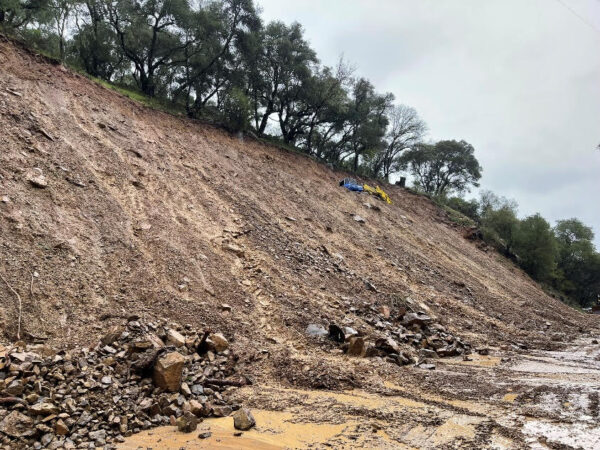 By KAREN VELIE
Caltrans extended the reopening of Highway 41 from San Gabriel Road to Los Altos Road in Atascadero for another week following the latest deluge. Travelers can take Highway 46 or Highway 1 as alternate routes.
The highway was initially closed on March 14 because of a mudslide. It is expected the road will reopen next weekend, weather permitting.
Crews have already removed an estimated 7,000 yards of dirt from the slide. Approximately 8,000 to 10,000 yards of material remain.
Caltrans hired Souza Construction of San Luis Obispo to complete the $2.8 million emergency project.