Fights, mayhem in SLO after midnight on Saint Patrick's Day, video
March 18, 2023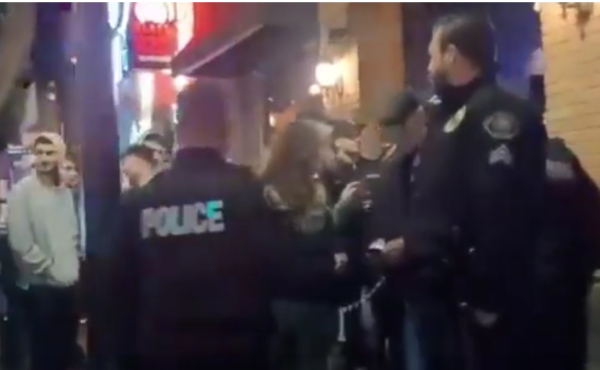 By KAREN VELIE
Locals and visitors celebrated in downtown San Luis Obispo on Saint Patrick's Day, many wearing green while enjoying the city's wide variety of restaurants and pubs.
While festivities started a 6 a.m., with lines of people waiting to enter several local pubs, many left before noon. Later in the evening, revelers returned, with multiple fights breaking out after midnight.
Before midnight, officers arrested five people in San Luis Obispo according to jail logs. One person was charged with DUI, two people were charged with drunk in public, one person was charged with threatening to commit a crime and another was charged with assault with a deadly weapon. The jail logs are not yet available for Saturday.