Man arrested after stabbing at Paso Robles business
March 18, 2023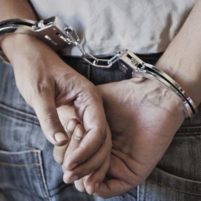 By KAREN VELIE
A 34-year-old Paso Robles man is in jail after he allegedly stabbed his domestic partner at Vineyard Kennels on Wednesday.
Shortly after 9 p.m., a caller reported an accidental stabbing at the kennel located on the 300 block of Ambush Trail Place. After deputies arrived, Chalind Speth led them to a back room where a woman was suffering from a stab wound.
Emergency personnel transported the woman to a hospital while deputies interviewed the parties and reviewed the scene. Deputies determined Speth stabbed the woman during an argument.
Deputies booked Speth in the San Luis Obispo County Jail on charges of assault with a deadly weapon, corporal injury on a spouse or cohabitant and inflicting great bodily injury during a domestic dispute. He remains in jail with his bail set at $50,000.