Fire leads to arrest of wanted man in Santa Margarita
March 17, 2023
By KAREN VELIE and RICHARD BASTIAN
Fire burned a home, a wanted man was arrested and another suspect escaped during an action-filled Friday morning in Santa Margarita.
Shortly after 7 a.m., a caller reported a fire at a home on Encina Avenue. Along with firefighters, more than a dozen sheriff deputies, Atascadero police officers and CHP officers, four holding AR-15 rifles, crowded onto the street.
Before the fire started, Tulare County Law enforcement informed the San Luis Obispo County Sheriff's Office that two dangerous wanted men were possibly holed up in a home in Santa Margarita. The addresses of the fire and location of the suspects were on the same lot.
Firefighters extinguished the blaze, but stood down with the walls still spewing smoke while law enforcement moved in with  guns drawn.
Deputies detained a woman and one of the wanted men, while the other suspect escaped down an alley. Dogs were brought in to assist with the search.
During their investigation, deputies deemed the scorched room off the garage a crime scene, closed off the area with crime scene tape and noted plans to secure several search warrants.
Photos by Richard Bastian:
Deputies watch while firefighters battle the blaze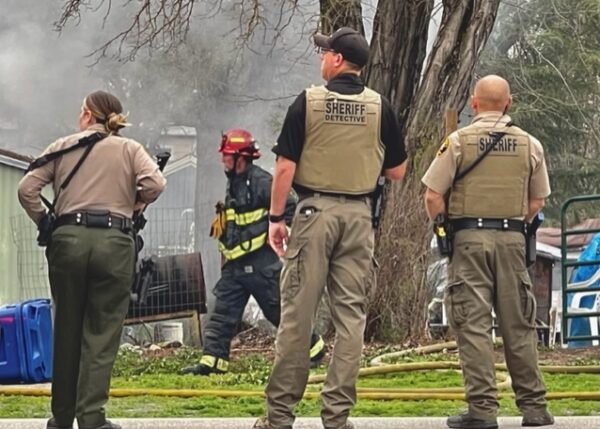 A firefighter searching the site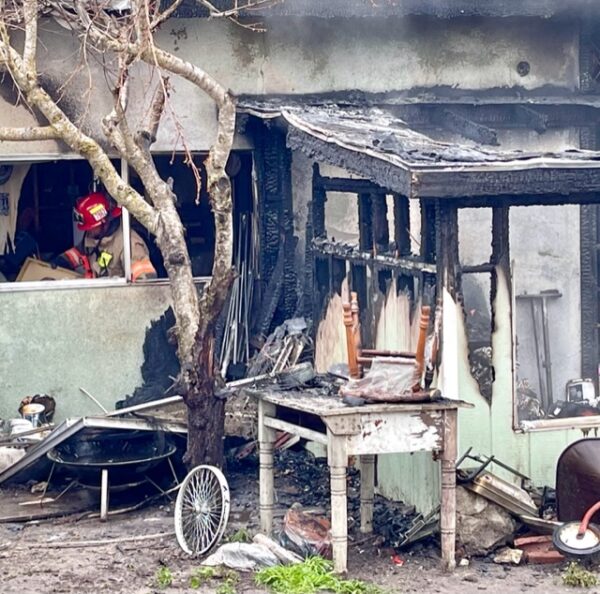 Sheriff deputy and Atascadero police officer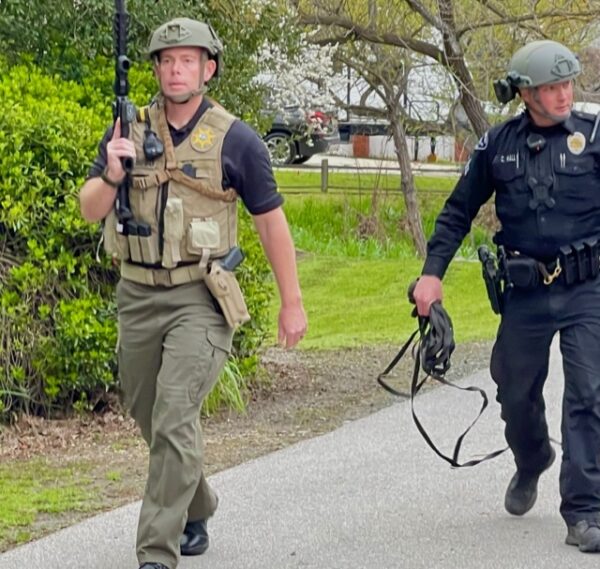 Firefighter moves back in after law enforcement secures the scene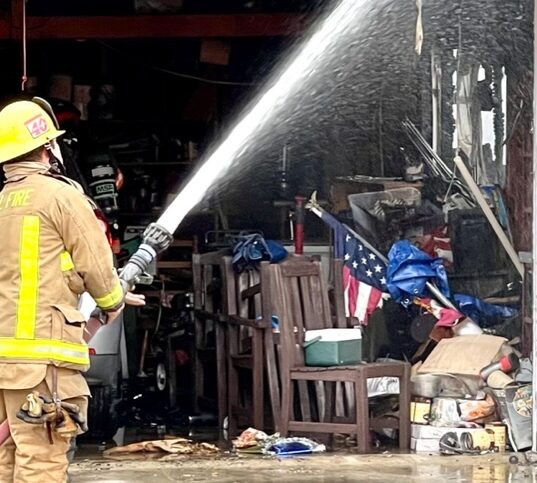 Smoke drifts from the home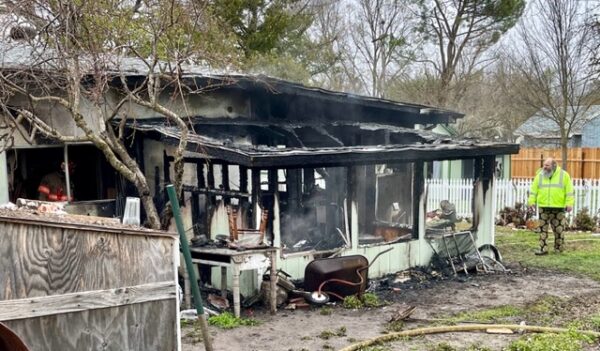 Firefighters and law enforcement at the scene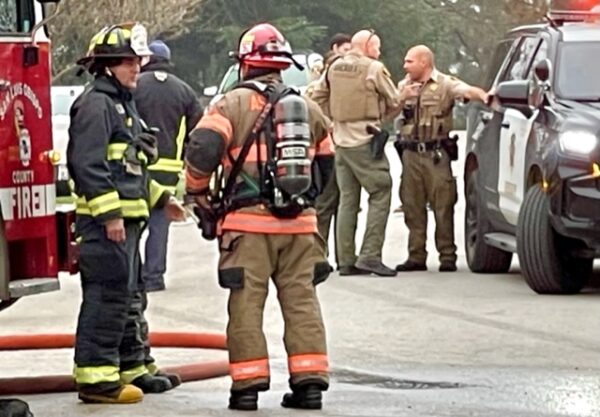 Dogs arrive at the scene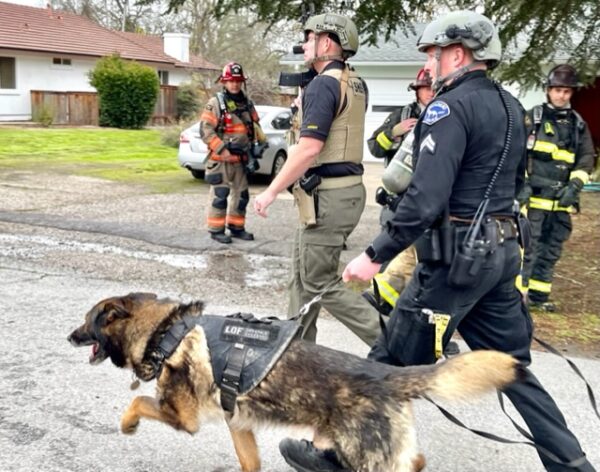 Dogs search for the missing suspect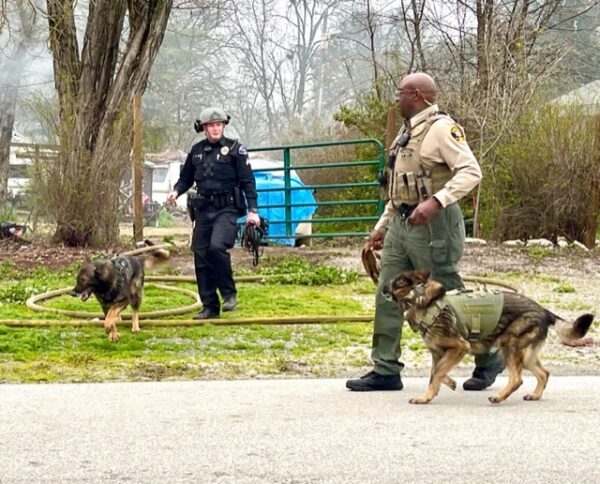 Atascadero officer and sheriff deputies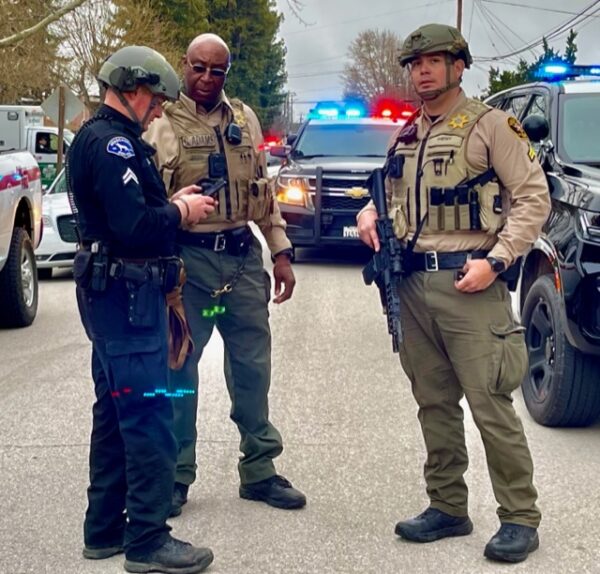 Deputies secure the scene with crime tape