Grover Beach police recover stolen vehicle
March 9, 2023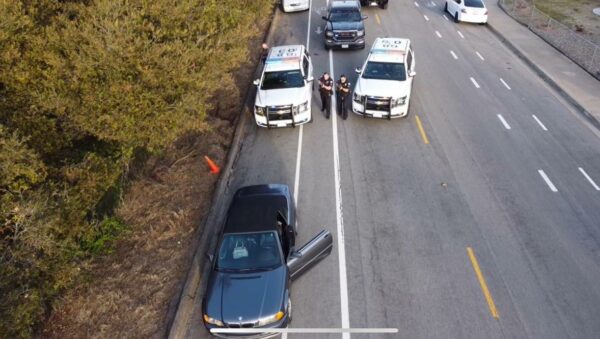 By KAREN VELIE
Grover Beach police officers tracked down a stolen vehicle Wednesday evening and arrested a woman who was inside the car. 
Police located a BMW convertible that had been reported stolen in Atascadero. Officers stopped the car as it was traveling near the intersection of Oak Park Boulevard and Atlantic City Avenue, according to the Grover Beach Police Department.
Two officers approached the vehicle with guns drawn, drone footage shows. Police say they used a drone to visually clear the interior of the car before officers approached the vehicle, making the situation safer. 
Officers arrested the female suspect for possession of a stolen vehicle.