RV fire breaks out at SLO County safe parking site
March 6, 2023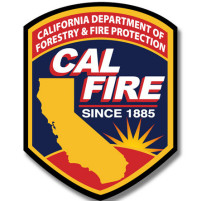 By JOSH FRIEDMAN
Firefighters extinguished an RV fire Sunday evening at the San Luis Obispo County overnight parking site near Highway 1 and Kansas Avenue.
At 6:35 p.m., a caller reported a fire burning at 855 Oklahoma Avenue, the location of the homeless parking site. Firefighters took two hours and 40 minutes to extinguish and mop up the blaze, according to Cal Fire. 
All of the occupants of the RV reportedly managed to escape. It is unclear if anyone suffered any injuries as a result of the fire. 
Last week, SLO County announced plans to close the homeless parking site. County officials made the decision to close the facility after the majority of the people living there joined a homeless union.
Sunday evening's blaze marked the second time a fire was reported at the safe parking site. In Feb. 2022, a woman died in an RV fire at the homeless parking lot.