SLO County hit with road closures, flooding – updates
March 14, 2023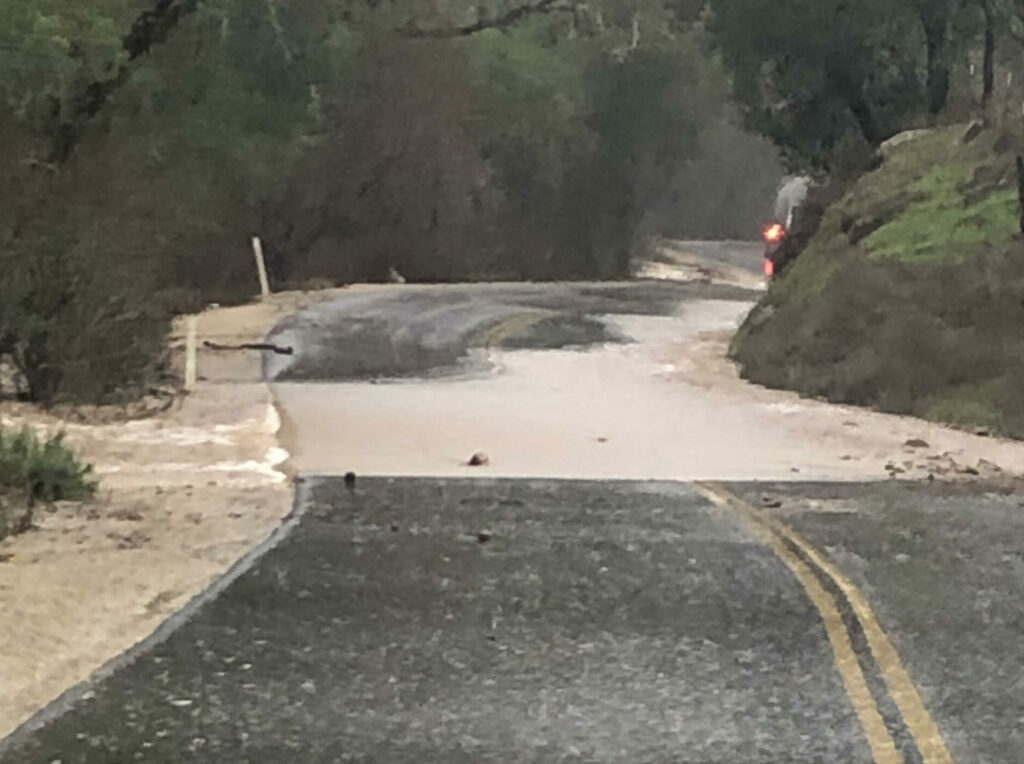 By KAREN VELIE
The latest in a series of storms is battering San Luis Obispo County on Tuesday, taxing already overwhelmed public agencies.
Even though only 1 to 6 inches of rain is expected on Tuesday, the ground is already soaked and resources are stretched. With increased flooding and wind gusts of up to 60 mph, multiple trees and power lines have fallen on local roads.
Rocky Butte west of Cambria has already received more than 3 inches of rain. Currently, 332 PG&E customers have lost power in Cambria.
Road closures, flooding and hazards with updates:
Turi Road closed to through traffic from Los Osos Valley Road to South Bay Boulevard
Vineyard drive closed at Vineyard Elementary
San Luis Bay Drive closed on west side of Monte Road
21st in Paso Robles closed from Riverside Avenue to Pine Street
Avila Beach Drive closed between Ontario Road and San Luis Bay Drive
Vineyard Drive west of Highway 46, tree blocking road
Squire Canyon Road east of Highway 101, electric line down
Highway 41 closed west of Atascadero Zoo
Vineyard Drive east of Highway 46, tree down
Booker Road, tree down near Las Tablas Road
York Mountain Road near Highway 46, tree blocking Road
Tank Farm Road in SLO closed from Long Street to Santa Fe Road
Marsh Street onramps and offramps to Highway 101 closed
Highway 1 flooded at Toro Creek Road in Cayucos