Fire destroys recreational vehicle in Santa Margarita, video
April 25, 2023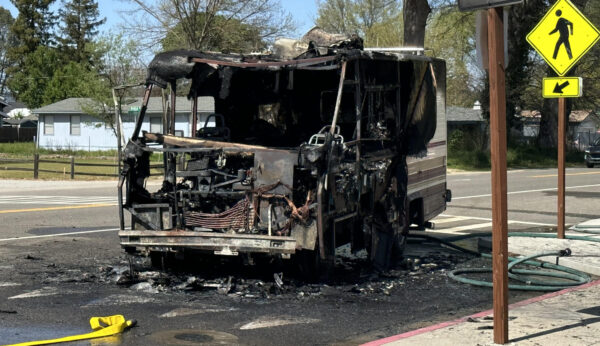 By KAREN VELIE
A fire destroyed a recreation vehicle on Highway 58 in Santa Margarita on Monday afternoon.
Shortly before 3 p.m., a man was driving his RV up the Cuesta Grade on Highway 101 when the vehicle began to overheat. Shortly after the man took a right onto Highway 58 in Santa Margarita, flames erupted in the driver's compartment.

The driver grabbed a fire extinguisher and attempted to put the blaze out, but the flames spread.
Firefighters arrived and doused the blaze. The fire destroyed the RV.