Pedestrian hit and killed by train in Paso Robles
April 11, 2023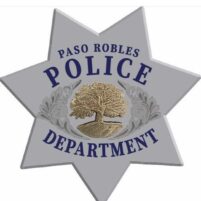 By KAREN VELIE
A passenger train struck and killed a pedestrian in Paso Robles near the 2800 block of Riverside Avenue on Tuesday, according to police.
Shortly after 2 p.m., a caller reported a southbound Amtrak train had hit a pedestrian. Officers then discovered the body of a white male adult who died from injuries sustained in the collision.
Investigators have not yet identified the body. They are reviewing surveillance video of the incident.
The Paso Robles Police Department is asking anyone with information about the incident to call (805) 237-6464.