Truck crashes into bridge at Cal Poly
April 11, 2023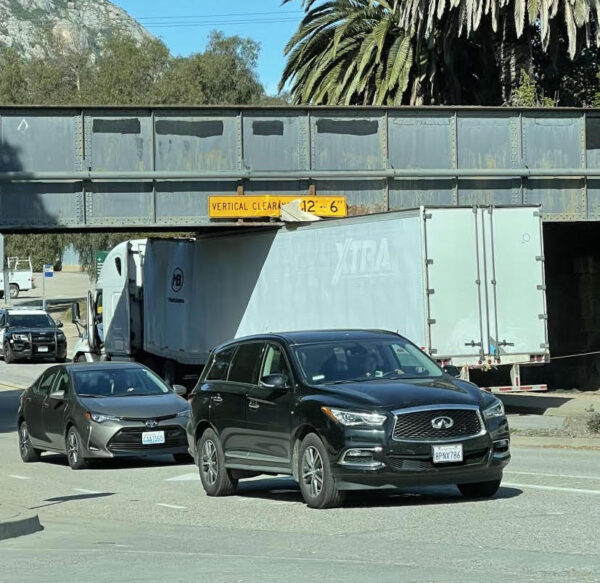 By JOSH FRIEDMAN
A semi-truck crashed into the 12 and a half foot-high railroad bridge on Highland Drive on the Cal Polly campus Tuesday morning. 
The crash resulted in the truck becoming wedged underneath the bridge. Damage occurred to both the bridge and the truck's trailer.
A tow truck eventually pulled the trailer out from underneath the bridge.