Person extricated after crash outside Motel 6 in SLO
April 19, 2023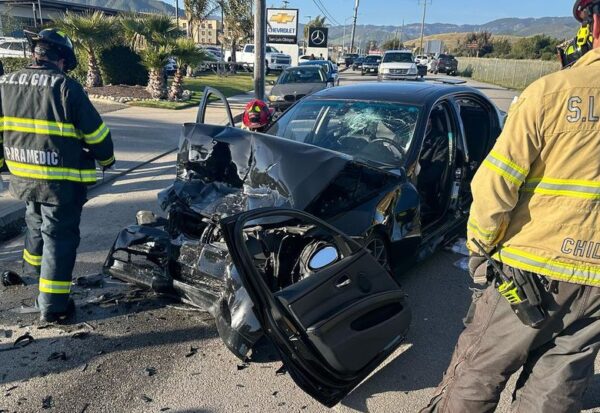 By JOSH FRIEDMAN
A crash outside of Motel 6 in San Luis Obispo on Wednesday totaled two cars and resulted in firefighters extricating one person from a vehicle.
Shortly before 6 p.m., a caller reported a crash on Calle Joaquin between Motel 6 and Highway 101. Firefighters extricated one driver with serious, but non-life threatening injuries. Emergency personnel transported the driver to a local hospital.
The other driver sustained minor injuries and was treated at the scene.
San Luis Obispo police officers are investigating the crash, which they suspect was caused by excessive speed.