SLO police seeking help identifying suspect in three-car crash
April 13, 2023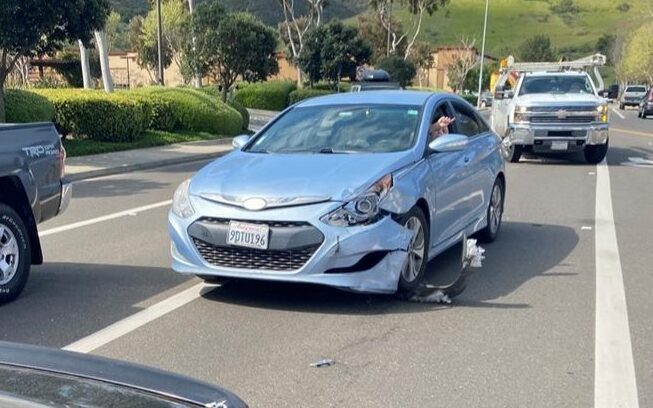 By KAREN VELIE
The San Luis Obispo Police Department is asking for the public's help locating the vehicle and identifying the driver who caused a three-car crash on Wednesday morning.
At approximately 10:30 a.m., the driver of a 2013 light blue Hyundai caused a three-car collision on Froom Ranch Road near Costco. The owner of the Hyundai was not driving the car.
Officers are asking anyone who spots a light blue Hyundai with damage to the driver side bumper or has information about the driver to contact Officer Walsh at (805) 594-8052 and reference case number 230412030.