Traffic controls, road closure in South County for Highway 1 resurfacing
April 12, 2023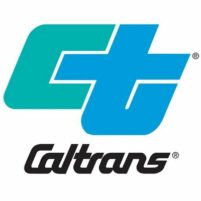 By JOSH FRIEDMAN
Caltrans will impose traffic control measures on a stretch of Highway 1 in South County between Wednesday evening and Thursday morning as part of a larger project that will resurface the highway from Pismo Beach to Oceano. 
Workers will conduct one-way traffic control on Highway 1 from Grand Avenue in Grover Beach to just south of Pershing Drive in Oceano near the Oceano Dunes campground. The one-way traffic control will span from 8 p.m. Wednesday to 6 a.m. Thursday.
Additionally, authorities will close the southbound Mattie Road off-ramp in Pismo Beach from 9 p.m. Wednesday to 6 a.m. Thursday.
Earlier this week, a full road closure of Highway 1 from Gracia Way in rural Arroyo Grande to Valley Road in Oceano took effect. The road closure lasts 24 hours a day and will remain in effect until mid-June.
Over the next year and a half, crews will resurface nearly seven miles from the Highway 101 interchange at Highway 1 and Mattie Road in northern Pismo Beach to just south of Valley Road near Garcia Way in rural Arroyo Grande. The resurfacing will go through Pismo Beach, Grover Beach and Oceano, according to Caltrans.
The project also includes installing new concrete retaining walls; bridge rehabilitation and safety improvements; ADA-compliant curb ramps; and new traffic and lighting systems. 
Santa Maria company CalPortland Construction received a $13 million contract to complete the project. The project is expected to be completed in Nov. 2023. One year of plant establishment will then commence.