Arroyo Grande closing public restrooms, rampant vandalism
May 14, 2023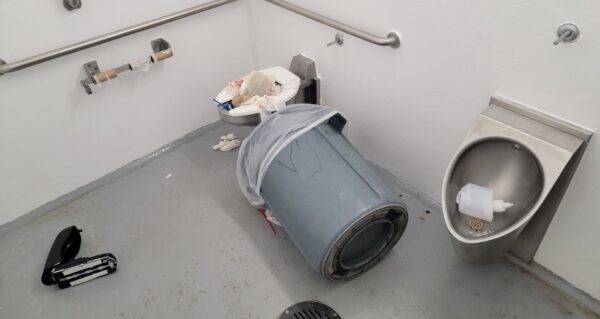 By KAREN VELIE
In a response to rampant vandalism in city owned restrooms, Arroyo Grande will begin closing some facilities for 13 hours a day, the city announced on Friday.
Effective immediately, city staff will lock the doors to the Heritage Square Park restrooms from 6 p.m. until 7 a.m. daily. Repeated and significant destruction and vandalism prompted the city to take action.
At this time, the restrooms at Ash Street will remain open. However, if the level of vandalism continues to escalate those facilities could also face closures.
City staff is asking anyone who witnesses vandalism or suspicious behavior near the restrooms or any public facility to contact law enforcement.