Bear caught on surveillance camera in Pismo Beach
May 13, 2023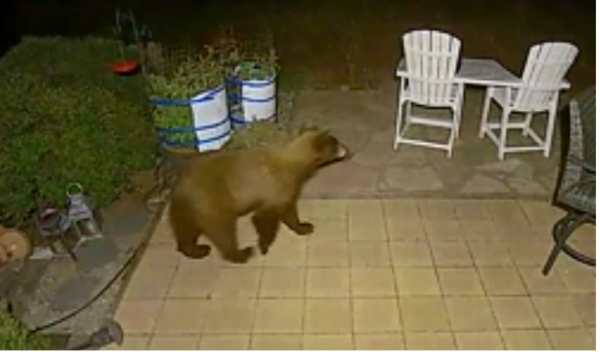 By KAREN VELIE
A Ring camera caught images of a bear sauntering through a backyard in Pismo Beach on Thursday night.
The large furry animal was spotted in the Pacific Estates area prowling through a yard. The resident provided a copy of the video to the police department.
So what to do if you spot a bear?
"Definitely give it a wide berth and keep pets away from it," according to the Pismo Beach Police Department. "If the bear is behaving aggressively and you are afraid for your safety or the safety of someone else, call 9-1-1 so we can get help to you."