BMW crosses Highway 101, crashes into truck on Cuesta Grade
May 2, 2023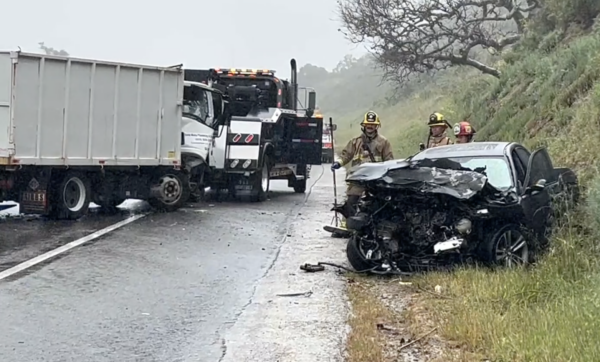 By KAREN VELIE
A black BMW sedan crashed into a box truck on Tuesday morning on Highway 101 on the Cuesta grade, injuring two people and slowing traffic.
Shortly before 9 a.m., the BMW was headed southbound on the grade near TV Tower Road when the car veered into the northbound lane hitting a box truck that was traveling at approximately 50 mph, according to the CHP. Both vehicles sustained major damage in the head-on collision.
Responders transported two people to a local hospital with undisclosed injuries.
The crash remains under investigation. CalCoastNews will provide further details as they become available.