Deputies release more videos, details of shootout in Orcutt
May 18, 2023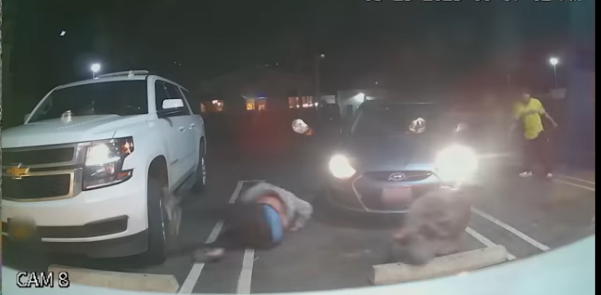 By KAREN VELIE
Detectives released additional details and multiple videos from different angels today of the fatal shooting involving an off-duty Santa Maria police officer outside the Melody Mini Market in Orcutt on March 25.
Shortly before 8 p.m., two vehicles, each with four occupants inside, parked at the Melody Market. With off-duty Santa Maria Police Officer Antonio Peña and others shopping in the market, the eight occupants of two vehicles began fighting in the store's parking lot.
As Peña returned to his vehicle, 19-year-old Manuel Reyes Rios pulled out a firearm and shot at the other group, striking one of them. Rios then ran past Peña who had drawn his firearm and police badge.
Peña identified himself as law enforcement and ordered Rios to stop shooting and surrender.
Instead, Rios raised his firearm and shot again at the other group and towards an occupied restaurant. Flying debris at the restaurant injured one patron.
Peña fired at Rios until he dropped to the ground, called emergency services, and ushered the uninvolved bystanders into the market and sheltered them inside until deputies arrived.
Emergency personnel pronounced Rios dead outside the market. The other subjects involved in the altercation fled the scene before deputies arrived.