Man with gunshot wounds exits hospital, gets arrested in Santa Maria
May 9, 2023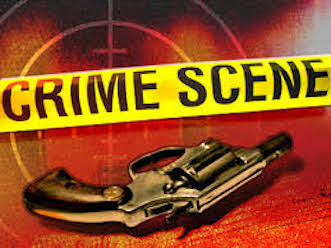 By JOSH FRIEDMAN
Shortly after a man exited a hospital on Monday following a weeklong treatment for gunshot wounds, Santa Maria detectives arrested him on weapons and drug charges. 
On May 1, at about 1 a.m., a 911 caller reported a fight in the 300 block of E. Monroe Street. Officers arrived at the scene and found 53-year-old Jose Arturo Meza lying on the ground with a gunshot wound. Officers found a loaded firearm at the scene, and they believed a shooting had just occurred, according to the Santa Maria Police Department.
Responders transported Meza to Marian Regional Medical Center, where he was admitted and treated. 
Detectives determined Meza had been in possession of a loaded, unregistered and non-serialized, semi-automatic pistol. First responders also located about 11 grams of methamphetamine and approximately six grams of cocaine in Meza's possession.
In addition, police determined Meza had been driving a stolen vehicle.
Doctors released Meza from the hospital at about 1 p.m. on Monday, after which detectives arrested him.
Authorities booked Meza in jail on charges of possession of drugs while armed with a loaded firearm, felon in possession of a firearm, felon in possession of ammunition, possession of a stolen vehicle and a parole violation. 
The investigation into the shooting remains ongoing. Police request that anyone who has information about the incident call Detective Cole Whitney at (805) 928-3781 ext. 1329.