SLO transient arrested for burglarizing homes
May 19, 2023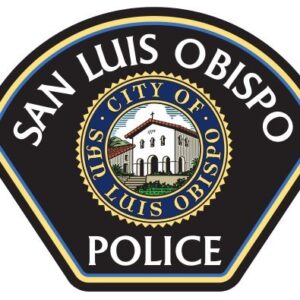 By JOSH FRIEDMAN
San Luis Obispo police officers arrested a transient last week who allegedly burglarized at least two homes.
Shortly after noon, on May 10, a burglar broke into a home on Encanto Lane. A resident, who was not home at the time, observed live video surveillance of an unknown man attempting to gain entry to her house.
The woman called 911 while the burglary was still in progress, according to the San Luis Obispo Police Department.
Officers arrived at the scene and located and arrested 28-year-old Danny Ortiz-Estrada. Police searched the suspect and located property that they determined the suspect had stolen from a different victim.
About an hour later, a caller reported a burglary at a home on Los Verdes Drive. Officers arrived at the home and determined the stolen items Ortiz-Estrada had in his possession belonged to the person living at this location. 
Officers booked Ortiz-Estrada in San Luis Obispo County Jail on two counts of first-degree burglary and identity theft. He remains in custody with his bail set at $150,000.
Investigators suspect Ortiz-Estrada committed several more burglaries. Detectives are actively investigating leads.