Suspects allegedly tried to lure young girls into cars in SLO
May 9, 2023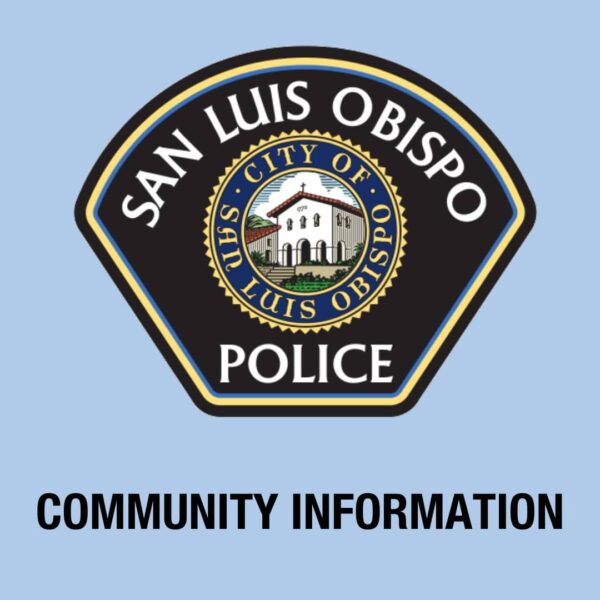 By JOSH FRIEDMAN
Twice over the past two weeks, unknown male suspects allegedly attempted to lure elementary school children into vehicles in San Luis Obispo.
On April 27, a girl reported that a white male inside a white van asked her if she needed a ride to school. The unknown male approached the child on Royal Way near C.L. Smith Elementary School, according to the San Luis Obispo Police Department.
Then on May 5, a girl reported a white male in a gold four-door sedan asked her if she needed a ride home from school. That incident took place on Ward Street near Hawthorne Elementary School. 
Neither child entered the respective vehicles. Both girls reported the encounters immediately to adults, who then notified police.
Officers searched for the vehicles and the males associated with them, but failed to locate both the cars and the individuals. Officers and detectives are consistently patrolling near elementary schools in SLO, police say.
Investigators do not believe the two incidents are connected. The police department requests that anyone who sees an unknown adult attempting to contact a child call 911.