Thirteen-year-old wounded in Lompoc drive-by shooting
May 26, 2023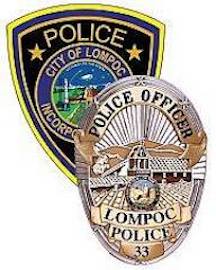 By JOSH FRIEDMAN
A drive-by shooting in Lompoc on Wednesday left a 13-year-old boy wounded, though he has already been discharged from the hospital.
The 13-year-old was walking with another juvenile in the 900 block of North I Street at about 4 p.m. A vehicle approached them and a suspect or suspects shot at the juveniles from within the moving vehicle, striking the one victim, according to the Lompoc Police Department. 
Responders transported the 13-year-old boy to the hospital. The boy received treatment and was released.
It is unclear if police have identified any suspects in the shooting. An investigation into the incident is ongoing.
Authorities request that anyone who has information about the shooting call the Lompoc Police Department.