SLO officers searching for suspects who attacked cacti outside restaurant
May 26, 2023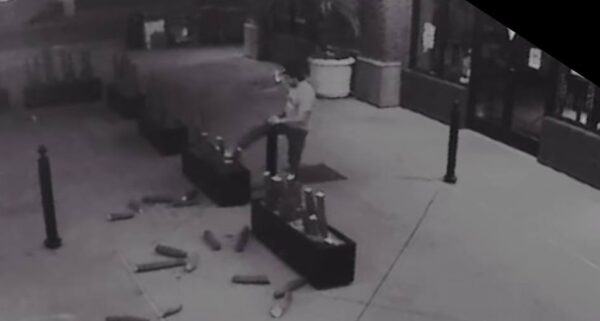 By JOSH FRIEDMAN
San Luis Obispo police officers are searching for a pair of suspects who attacked cacti and planters outside a downtown SLO restaurant this week, causing more than $1,000 worth of damage. 
"Late Wednesday night, two people went full ninja on the cactus and planters in the courtyard adjacent to Seeds on Court Street," police stated in a social media post. 
The police department is circulating surveillance footage of the incident. Officials request that anyone who can identify the suspects call Officer Cox at (805) 594-8019.