Vehicle hits pole, crashes into Jiffy Lube in Atascadero
May 21, 2023
By Karen Velie
A vehicle slammed into a Jiffy Lube in Atascadero after colliding with a pole on Sunday afternoon.
At about 5 p.m., witnesses reported a crash on El Camino Real at the Jiffy Lube. A woman with a small dog in her vehicle was headed northbound when she crossed over the southbound lanes, hit a pole, careened down the sidewalk and crashed through a wall at the Jiffy Lube.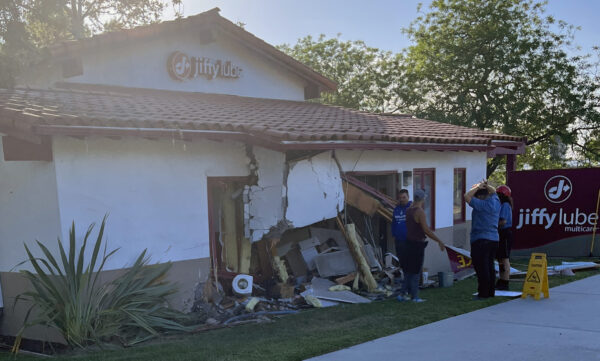 There were no employees in the office damaged in the collision, which employees said felt like an earthquake.
Workers removed the vehicle from the scene.
CalCoastNews will provide more information as it becomes available.