Central Coast firms agree to $68 million Medi-Cal fraud settlement
June 30, 2023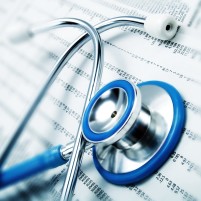 By JOSH FRIEDMAN
A joint Santa Barbara County and San Luis Obispo County health system, along with three Central Coast health care providers, have agreed to pay a combined total of $68 million to settle allegations that they broke federal and California laws by submitting false claims to Medi-Cal amid an expansion of the program under Obamacare. 
In a settlement reached earlier this month and announced on Thursday, the Santa Barbara San Luis Obispo Regional Health Authority, which does business as CenCal Health, agreed to pay $49.5 million to the federal government, according to the United States Attorney's Office for the Central District of California. CenCal Health is a nonprofit county organized health system that arranges services for Medi-Cal enrollees in Santa Barbara and San Luis Obispo counties.
The three health care providers that are part of the settlement are Cottage Health System, Sansum Clinic and Community Health Centers of the Central Coast (CHC). Cottage and Sansum operate in Santa Barbara County, while CHC operates in both San Luis Obispo and Santa Barbara counties.
In order to settle the allegations they faced, Cottage Health System will pay the federal government $9 million, Sansum Clinic will pay $4.5 million and CHC will pay $3.15 million. 
Collectively, the four organizations will also pay the state of California a total of $1.85 million to settle the case. 
The Patient Protection and Affordable Care Act, or Obamacare, created the Medicaid Adult Expansion program. Medi-Cal, California's Medicaid program, subsequently expanded to cover previously uninsured adults, ages 19 through 64. The state program launched in Jan. 2014, with the federal government fully funding it for its first three years of existence.
CenCal was required to spend at least 85% of the adult expansion funds it received on medical expenses covered by the program. Now, CenCal has to pay back the difference between what it actually spent and 85% of the funds it received. 
Prosecutors allege that CenCal, as well as Cottage, Sansum and CHC, received payments for medical expenses not covered by the program.
Cottage submitted false claims between Jan. 1, 2014 and June 30, 2016, according to the U.S. Attorney's Office. Sansum and CHC submitted false claims between Jan. 1, 2015 and June 30, 2016.
"Medicaid expansion funds must be used for their intended purpose of providing health care services to low-income individuals," said Principal Deputy Assistant Attorney General Brian M. Boynton, head of the Justice Department's Civil Division. "When health care systems and providers knowingly misuse Medicaid funds, they will be held accountable."
A whistleblower in the case, former CenCal medical director Julio Bordas, will receive approximately $12.56 million of the funds the federal government is recovering. Bordas is eligible to receive the money because he filed an action in the case on behalf of the federal government under the False Claims Act.
Previously, Dignity Heath entered a similar settlement. Last year, Ventura County, along with three health care providers operating in its jurisdiction, one of which was Dignity Health, agreed to pay $70.7 million to settle allegations that they broke federal and California laws by submitting false claims to Medi-Call related to the Adult Expansion program.
Dignity Heath operates Arroyo Grande Community Hospital, French Hospital Medical Center in San Luis Obispo and Marian Regional Medical Center in Santa Maria.
Additionally, prosecutors reached settlements with Sierra Vista Regional Medical Center in SLO and Twin Cities Community Hospital in Templeton, which are subsidiaries of Tenet Healthcare Corporation. Those settlements related to payments they received from CenCal under the adult expansion program.