Crews rescue injured hiker in San Luis Obispo
June 5, 2023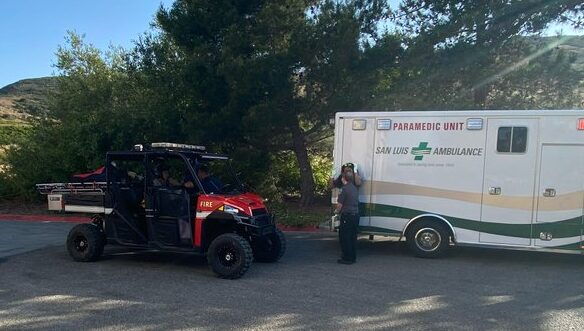 By JOSH FRIEDMAN
Crews rescued an injured hiker in the Irish Hills Natural Reserve in San Luis Obispo on Sunday. 
Rescue personnel located the hiker, who was stranded in open space behind Costco on Los Osos Valley Road. They used e-bikes, a utility terrain vehicle and a Onewheel personal transporter to quickly reach the hiker and move the person off of the trail, according to the San Luis Obispo Fire Department. 
An ambulance and fire department vehicles were staged on a roadway during the rescue.