Firefighters battle two blazes at Paso Robles recycling facility
June 4, 2023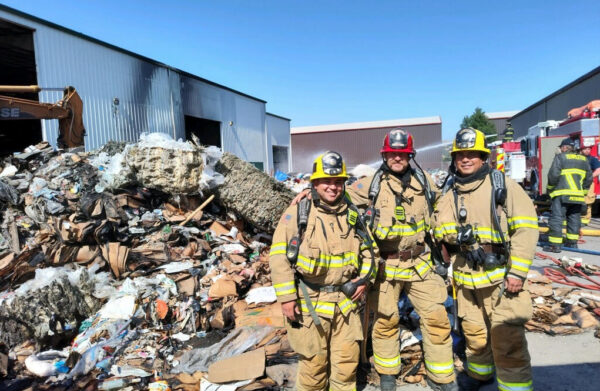 By KAREN VELIE
North County Recycling, a commercial recycling facility in Paso Robles, caught fire on Saturday evening and again on Sunday afternoon. The source of the fires remain under investigation.
At 8:27 p.m., a caller reported a fire burning behind the building at 3360 La Cruz Way. Firefighters arrived to find mixed recyclables on fire.
The fire spread to bales of plastic, bales of cardboard and a 25 ton excavator. Firefighters quickly extinguished the blaze.
Shortly before 3 p.m. on Sunday, recyclables inside the building caught fire, which activated the sprinkler system and notified the fire department. Firefighters put out the blaze in less then 10 minutes.
On Saturday evening and Sunday afternoon, breezy conditions helped spread the fires.