Paso Robles man guilty of trafficking cannabis, gets probation
June 15, 2023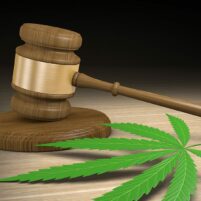 By KAREN VELIE
A Paso Robles man on Thursday pleaded guilty to trafficking black market cannabis on Interstate 44 in Missouri and received five years supervised probation.
Silvestre Avila Villanueva, 31, pleaded guilty to delivery of a controlled substance in which a charge of child endangerment and of possession of a controlled substance were dropped in exchange for the suspect agreeing to a seven-year prison term. After the defendant accepted the plea deal, the judge suspended the prison sentence and placed Avila Villanueva on supervised probation for five years.
On Oct. 7, 2022, a state trooper pulled Avila Villanueva over for following to closely. After determining he appeared nervous, the trooper searched Avila Villanueva's trunk and found 20.5 pounds of marijuana.
A juvenile passenger in the back seat told the trooper he was unaware of the pot in the trunk, leading prosecutors to include a charge of child endangerment.
San Luis Obispo County is becoming a hot spot for black market cannabis. In 2021, deputies in Nebraska arrested a Paso Robles teen caught trafficking 145 pounds of cannabis on Interstate 80.