Sin City beckoning? SLO airport to offer daily Vegas flights
June 15, 2023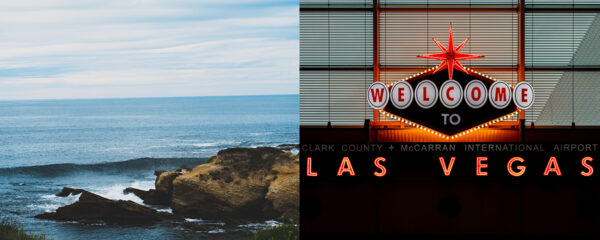 By JOSH FRIEDMAN
San Luis Obispo gamblers and partygoers will soon be able to take advantage of daily flights to and from Las Vegas. 
Alaska Airlines on Thursday announced it will launch daily nonstop flights between San Luis Obispo County Regional Airport and Las Vegas. Alaska will begin operating the route on Dec. 14.
The airline announced the San Luis Obispo-Las Vegas route as one of a few new nonstop flights connecting popular vacation destinations. The other routes are Portland-Miami and Palm Springs-New York JFK.
"We love connecting our California guests in new ways," Alaska Airlines said in a statement. "This daily route will link San Luis Obispo in California's Central Coast region with Las Vegas, allowing for connectivity with additional routes in our network. From San Luis Obispo, we also fly nonstop to San Diego, Portland and Seattle."
Courtney Johnson, director of airports for San Luis Obispo County, also issued a statement saying there has been growing demand for flights between SLO and Las Vegas.
"The decision to introduce this service was driven by the growing demand for travel between these two destinations," Johnson said. "We anticipate that the Las Vegas-San Luis Obispo route will contribute to increased passenger traffic, benefiting our airport and the region as a whole."