Pismo Beach parking lot closes over eminent domain dispute
June 27, 2023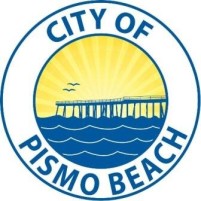 By JOSH FRIEDMAN
Amid a dispute between Pismo Beach and a property owner over an eminent domain clause in a contract, a popular downtown lot has closed to the public, exacerbating the South County city's parking problems. [KSBY]
The 75-space lot is privately owned, but it had been leased by the city to provide public parking. The lot closed on May 1, to the dismay of local business owners who say they are losing customers in peak season because of a lack of parking. 
Joey Wolosz, the owner of the lot, said his family has partnered with the city for the last 15 years to provide parking. But earlier this year, negotiations over the lot broke down.
Wolosz accepted all but one of the city's terms. The city wanted to remove a clause from an agreement that excluded the possibility of Pismo Beach seizing the property through eminent domain, the parking lot owner said. 
The city said it does not comment on negotiations when asked for a statement on the matter. 
Wolosz said he has contacted business owners and the Pismo Beach Chamber of Commerce in an attempt to find a solution so that the lot can reopen to the public.